October 9th, 2020
Personal data
To follow the European GDPR rules for data minimization and lower the barrier for visible profiles, particularity for new users, we are introducing the following changes:
Date of birth has been replaced by year of birth. Ages will now update once a year at January 1st.
As an alternative to your real name you are now allowed to enter a pseudonym that looks like a real name. Nicknames, organizations or abbreviations are still not acceptable.
February 25th, 2020
Here are the results of the World's TOP coasters 2019 vote. Thank you very much for participating! Over 500 ballots drive us crazy!
Steel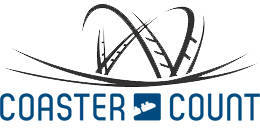 | | | |
| --- | --- | --- |
| 1 | Steel Vengeance | Cedar Point, Usa |
| 2 | Fury 325 | Carowinds, Usa |
| 3 | Taron | Phantasialand, Germany |
| 4 | Taiga | Linnanmäki, Finland |
| 5 | Zadra | Energylandia, Poland |
| 6 | Hakugei | Nagashima Spa Land, Japan |
| 7 | Helix | Liseberg, Sweden |
| 8 | Shambhala | PortAventura Park, Spain |
| 9 | Maverick | Cedar Point, Usa |
| 10 | Untamed | Walibi Holland, Netherlands |
Wood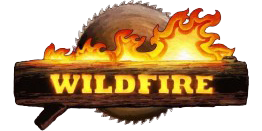 | | | |
| --- | --- | --- |
| 1 | Wildfire | Kolmården, Sweden |
| 2 | El Toro | Six Flags Great Adventure, Usa |
| 3 | Lightning Rod | Dollywood, Usa |
| 4 | Voyage | Holiday World, Usa |
| 5 | Wood Coaster | Knight Valley, China |
| 6 | Troy | Toverland, Netherlands |
| 7 | Boulder Dash | Lake Compounce, Usa |
| 8 | T Express | Everland, South korea |
| 9 | Phoenix | Knoebels Amusement Park & Resort, Usa |
| 10 | Wodan Timbur Coaster | Europa Park, Germany |
Complete results and statistics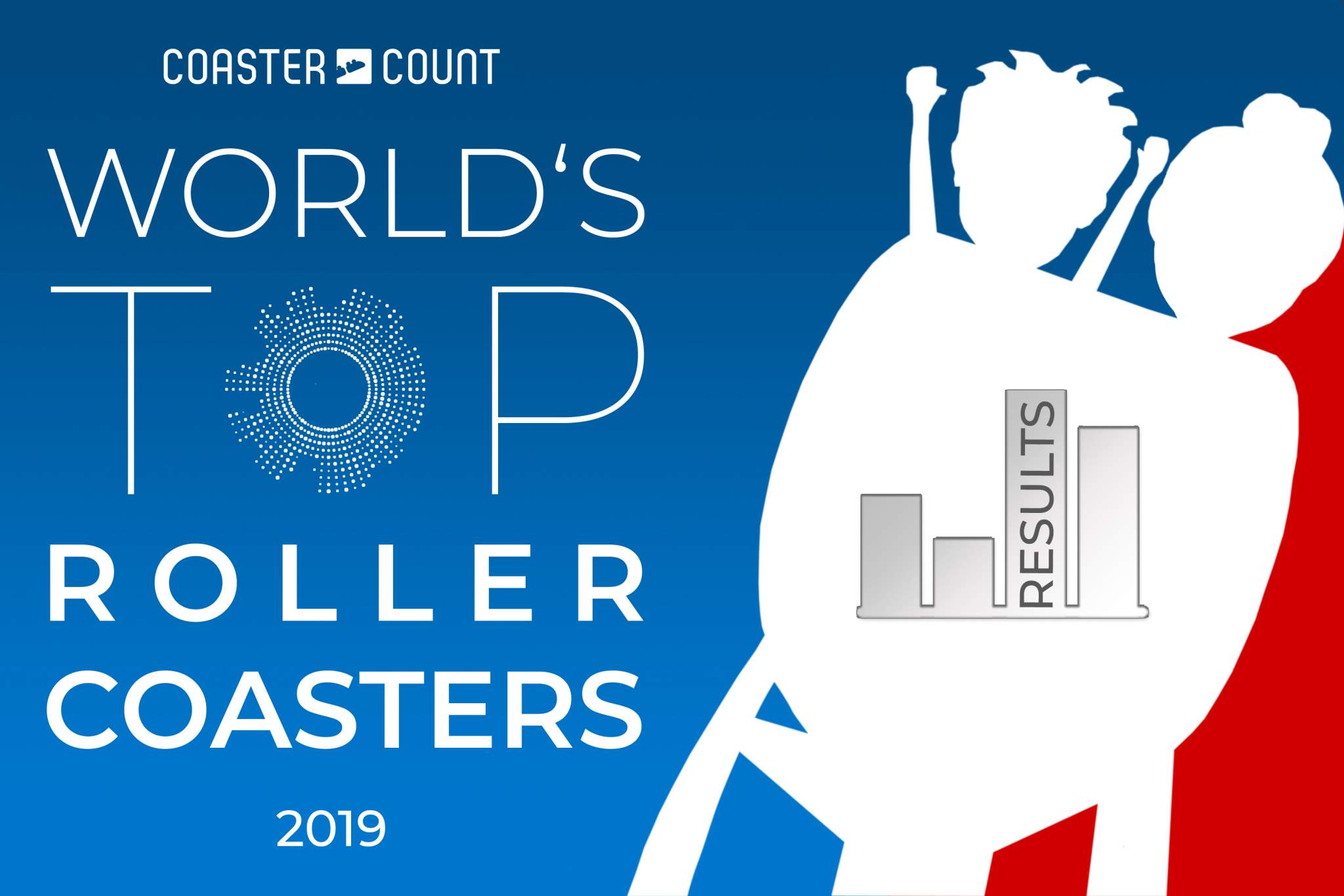 Results are calculated with a ingenious method. A simple point-based system prefers coasters with many riders - while the compare-system is susceptible to manipulation very easy and need reasonably more favourites per user. Coaster-Count's advantage over most other polls is to be able to rely on further information particularly which participant have ridden which coasters. For this we solve the common problem of such polls. A coaster that has been ridden few but mostly rated high should be ranked higher than a coaster that has been ridden many times but rated high rarely.
Coasters with too less riders among the participants drop out of the evaluation. On basis of the scattering among the ballots we determine possible fraud, check these and in case also drop those ballots out. Participants using our platform abusive only for participating in the poll without plausible activity history fall out of the evaluation as well as they would distort the results.
February 2nd, 2020
Vote for 2019
We proudly introduce: Coaster-Count's world's top roller coaster
Finally there is a coaster poll for every coaster enthusiast: The newbie and the veteran, the credit-whore and the pleasure-rider, the five-parks-per-day and the one-park-per-year user. Easily rank your ridden coasters and submit them with a single click. No complex excel sheets, no manual ranking, no composing ballots for hours, no nearly impossible weighing between position 47 and 48! Free of charge! Send us your top 10 wooden and steel coasters and a choice of more unsorted favourites.
If you are already a Coaster-Count TOTAL! user, you can submit your current favourites with just a click. All regular users can add and rank their favourites easily during ballot submission.
Poll for 2019 runs 3 weeks from 2020-02-02 00:00 Universal time until 2020-02-22 24:00 Universal time.
Do not hesitate, submit your ballot now and tell your fellow Coaster-Count friends
Please note: Participation is reserved for existing and active Coaster-Count users who use the platform as intended. Registrations just for the poll and other fraudulent attempts will be blocked from voting.
This option is only available in Coaster-Count TOTAL!. Click on the yellow star for more information.
Coaster-Count TOTAL!
Level
Filters:
Groups:
Mountain
Butterfly
Powered
Water
Undefined
This feature is only available with Coaster-Count TOTAL! Click for more info.
onride.de Faszination Achterbahn
FKF Freundeskreis Kirmes und Freizeitparks e.V.
ECC European Coaster Club
RCCGB Roller Coaster Club of Great Britain
TPF themeparkfreaks.eu
CF CoasterForce
CI Coaster Insanity
Themepark.nl
RF Rollercoaster Friends
Pretpark.club
HPworld Heide-Park-world.de
ACE American Coaster Enthusiasts
CW Coasters World
TP theParks.it