Worth knowing
Date and requirements
Once a year, in february, we vote for the world's top roller coasters of the last year. Between February, 2nd 0:00 UTC and February, 22th 24:00 UTC you can sumit your favourites in a tree weeks time span. Every active user with a plausible credit history can take part. It is not possible to register just for the poll and refrain from using the page as intended.
An easy poll for everyone
Finally there is a coaster poll for every coaster enthusiast: The newbie and the veteran, the credit-whore and the pleasure-rider, the five-parks-per-day and the one-park-per-year user. Easily rank your ridden coasters and submit them with a single click. No complex excel sheets, no manual ranking, no composing ballots for hours, no nearly impossible weighing between position 47 and 48. Free of charge! Send us your top 10 wooden and steel coasters and a choice of more unsorted favourites.
Elaborated calculation
Results are calculated with a ingenious method. A simple point-based system prefers coasters with many riders - while the compare-system is susceptible to manipulation very easy and need reasonably more favourites per user. Coaster-Count's advantage over most other polls is to be able to rely on further information particularly which participant have ridden which coasters. For this we solve the common problem of such polls. A coaster that has been ridden few but mostly rated high should be ranked higher than a coaster that has been ridden many times but rated high rarely.
Dropping out
Coasters with too less riders among the participants drop out of the evaluation. On basis of the scattering among the ballots we determine possible fraud, check these and in case also drop those ballots out. Participants using our platform abusive only for participating in the poll without plausible activity history fall out of the evaluation as well as they would distort the results.
2020
Results are beeing calculated and will be published shortly.
2019
Steel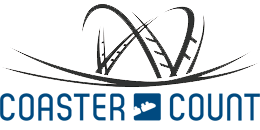 1
Cedar Point


United States

Steel Vengeance
2
Carowinds


United States

Fury 325
3
Phantasialand


Germany

Taron
4
Linnanmäki


Finland

Taiga
5
Energylandia


Poland

Zadra
6
Nagashima Spa Land


Japan

Hakugei
7
Liseberg


Sweden

Helix
8
PortAventura Park


Spain

Shambhala
9
Cedar Point


United States

Maverick
10
Walibi Holland


Netherlands

Untamed
Wood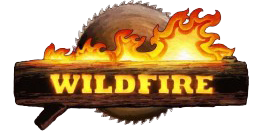 1
Kolmården


Sweden

Wildfire
2
Six Flags Great Ad...


United States

El Toro
3
Dollywood


United States

Lightning Rod
4
Holiday World


United States

Voyage
5
Knight Valley


China

Wood Coaster
6
Toverland


Netherlands

Troy
7
Lake Compounce


United States

Boulder Dash
8
Everland


South Korea

T Express
9
Knoebels Amusement...


United States

Phoenix
10
Europa Park


Germany

Wodan Timbur Coaster
View in-depth results and statistics now.